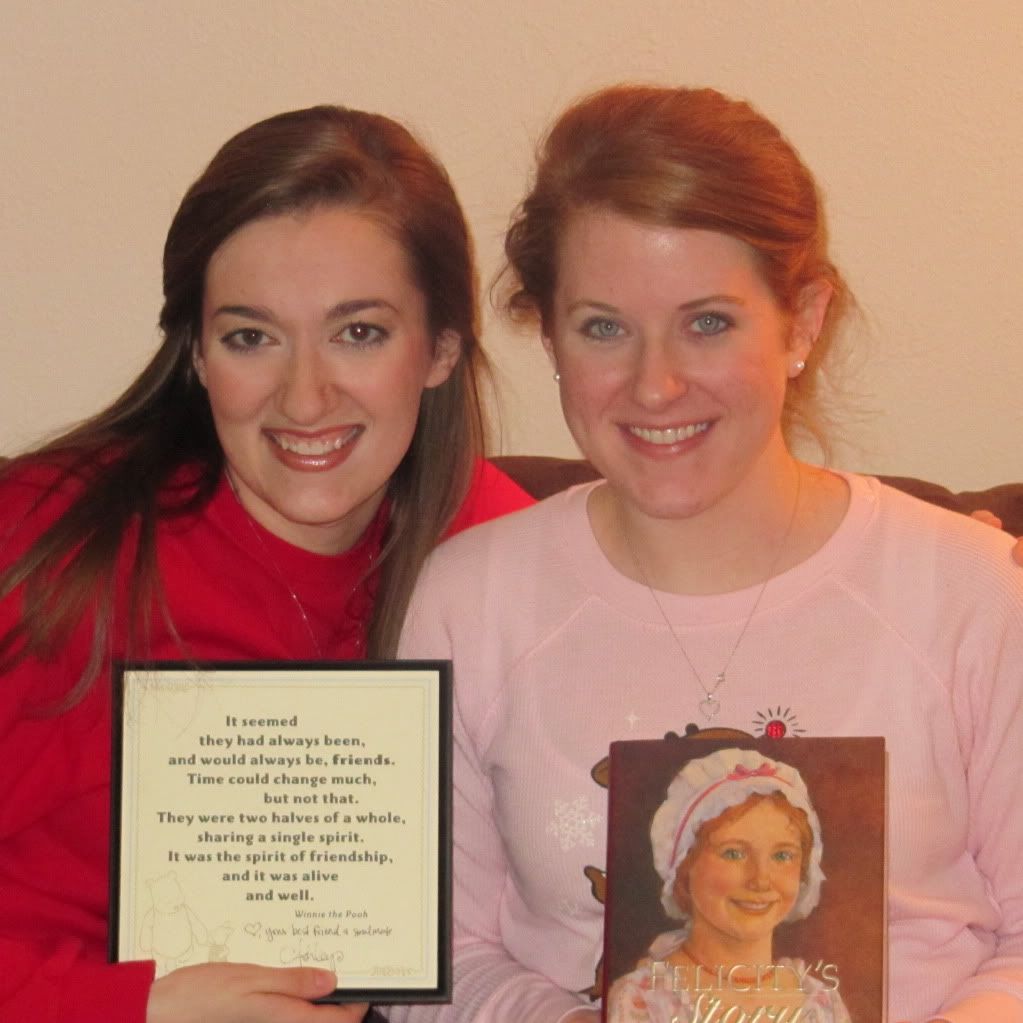 Christmas 2010... a self-timed photo of our gift exchange
Twenty four years ago, on this day, my best friend was brought into the world only to swiftly leave, heart stopping and soul fluttering to God's embrace... but praise God in all His goodness that He sent her sweet soul back to earth so that this day could be the anniversary of her birth, not her death.
The thing is, I can't imagine God being able to part with Ashley once He held her in His arms, however fleeting... which just shows what a great purpose she has on this earth.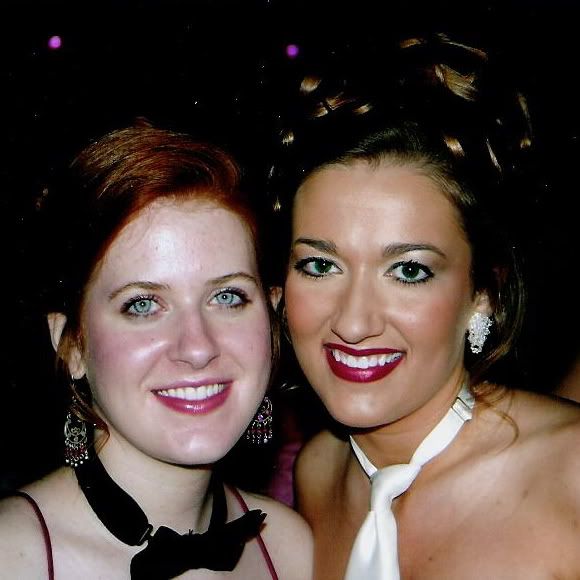 Please excuse my bright lips and very tanned skin... This was at our senior prom...
I just couldn't help but post it...
In her 24 years, she has been a bright light shining for the Lord. She sacrifices her life for Him constantly, serving with her gifted nurse hands, her incredibly bright smile, and her joyful heart. She grows more into His likeness daily, and I can hardly imagine how brightly she will shine for him with every passing year of her many birthdays to come.
I become more grateful for her friendship with each happiness shared, new fact discovered, sadness comforted, and silliness dispensed. I could fill book after book of the thousands of gifts my best friend gives me. Instead, we will continue filling our lifetime with these best friend God gifts (and many will certainly continue to make their way into my gratitude journal of 1,000 gifts).
Random picture from high school... We were the face painters at a little girl's birthday party
HAPPY BIRTHDAY!!!!!!

(said in my best Frosty the snowman voice for a very deserving best friend....who most likely imagines me saying this as she reads this. And she's probably smiling.) Words can never fully express my thankfulness for you, the years we have shared together, and the many more years of blessings and Frosty HAPPY BIRTHDAY calls!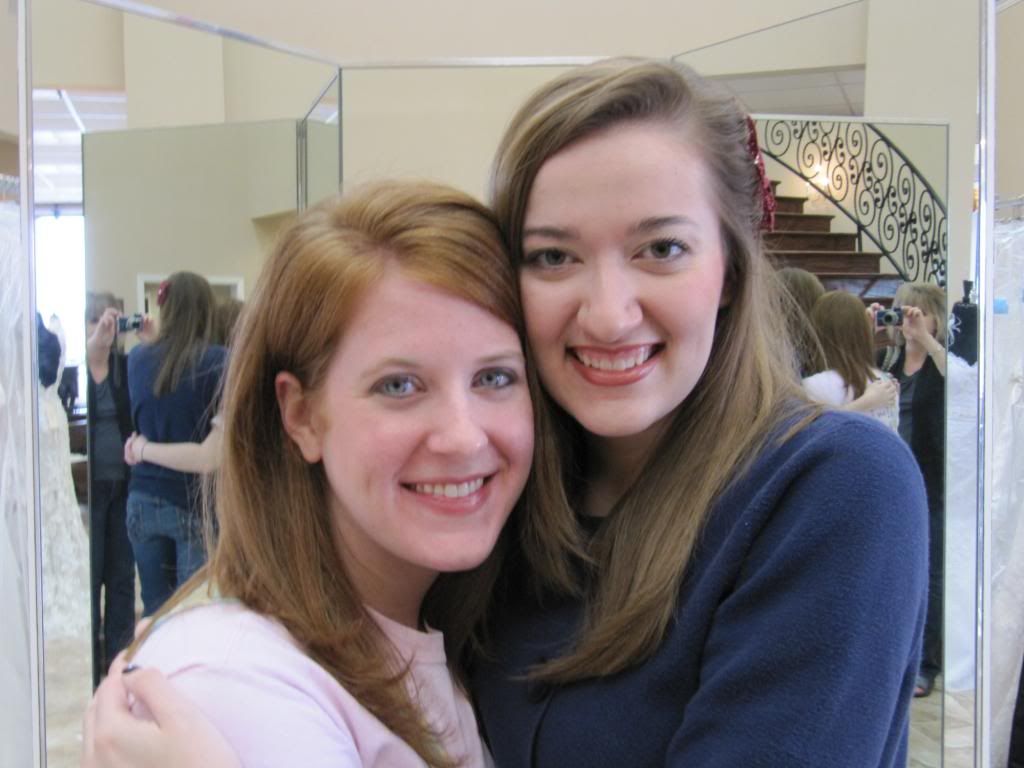 This was taken a few weeks ago when Ashley, her mom, and I went wedding dress shopping!
The count to 1,000 gifts continues... It has surely been a week of blessings! Here are a few on the list (with a few coordinating pictures to follow!):
113... My "handy-woman" skills that stopped the threat of a major toilet disaster
117... Aforementioned toilet opened floodgates in rebellion at 11:30 pm... and the joy-seeking led to joy-finding, just because it was so humorous to find joy in a not-so-joyous event...
135... The tight hug, soul-squeezing and heart-affirming, of my beautiful friend Kate
136... The fantastic silliness of my little sister and her long list of things to tell me
142... Reading before bed
144... Praying requests in prayer journal
145... God answering swiftly! (Read story
HERE
)
149... A celebratory smoothie to rejoice in God's gifts...
150... Making it across the doorstep without mishap (specifically referring to the safety of my smoothie... last week's smoothie story
HERE
)
151... Jigs of joy for answered prayer!
152... Delightful colors and tart tastes of Sour Patch Jelly Beans
158... Coral polish, bright and cheery (and ready for spring!)
159... Picture of nails, with a little doggy photo bomber...
160... Ever curious, sniffing, Darcy nose finding its way into a picture of jelly beans...
161... Lady Darcy of Pemberley, the photo-bombing dog
164... Green shoots of new life bursting from the deadness, hinting at spring to come
166... The gentle offering of a ball and hope of playtime laid at my feet (literally...)
173... The bittersweet feeling of a good book ended, satisfaction and contentment with a hint of sadness and the wishing for more
A Kate hug (#135)
This is the little sister of #136. She is gorgeous, don't you think?
Photo bomb #1 (158, 159)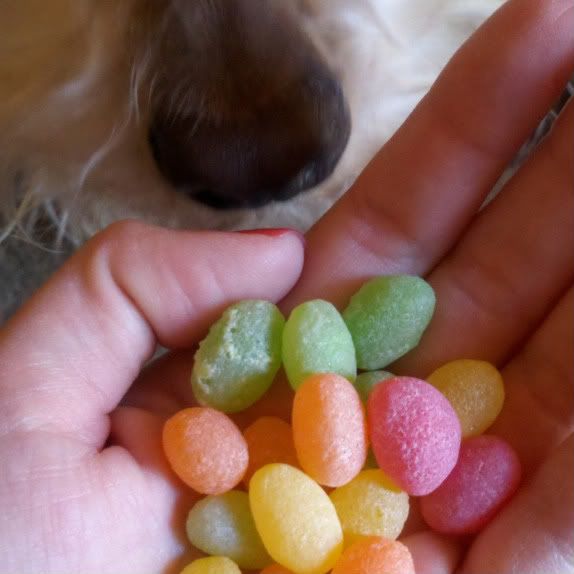 Photo bomb #2 (152, 160)
To read others' gratitude lists, go here: