In a previous post, I mentioned that I was going to do a little "photo journey" through my 23rd year... so here it is! I had such a hard time picking the photos to include... but here are some good ones that show a little bit of my 23rd year of life!
For my spring break last year, I was able to go to Birmingham to visit some precious friends. We ate some of our favorite desserts (Only 8 ice cream and "baby bites"), tie dyed t-shirts, watched some dance movies, and had some great laughs. I LOVE these girls!
I was very blessed to be able to visit home the weekend of little sister's prom... wasn't she just gorgeous??? As always!
After the prom (which was in April), I traveled back to Chicago to finish off the spring semester, which ended with a banquet for our doctoral program. The two pictures on the left were taken that night. At the end of May, I began my first summer school experience. Fortunately, my classmates are pretty wonderful, so we survived the intense classes. It helped that Anna and I made windows for our windowless classroom... and we had a few picnics during our lunch hour.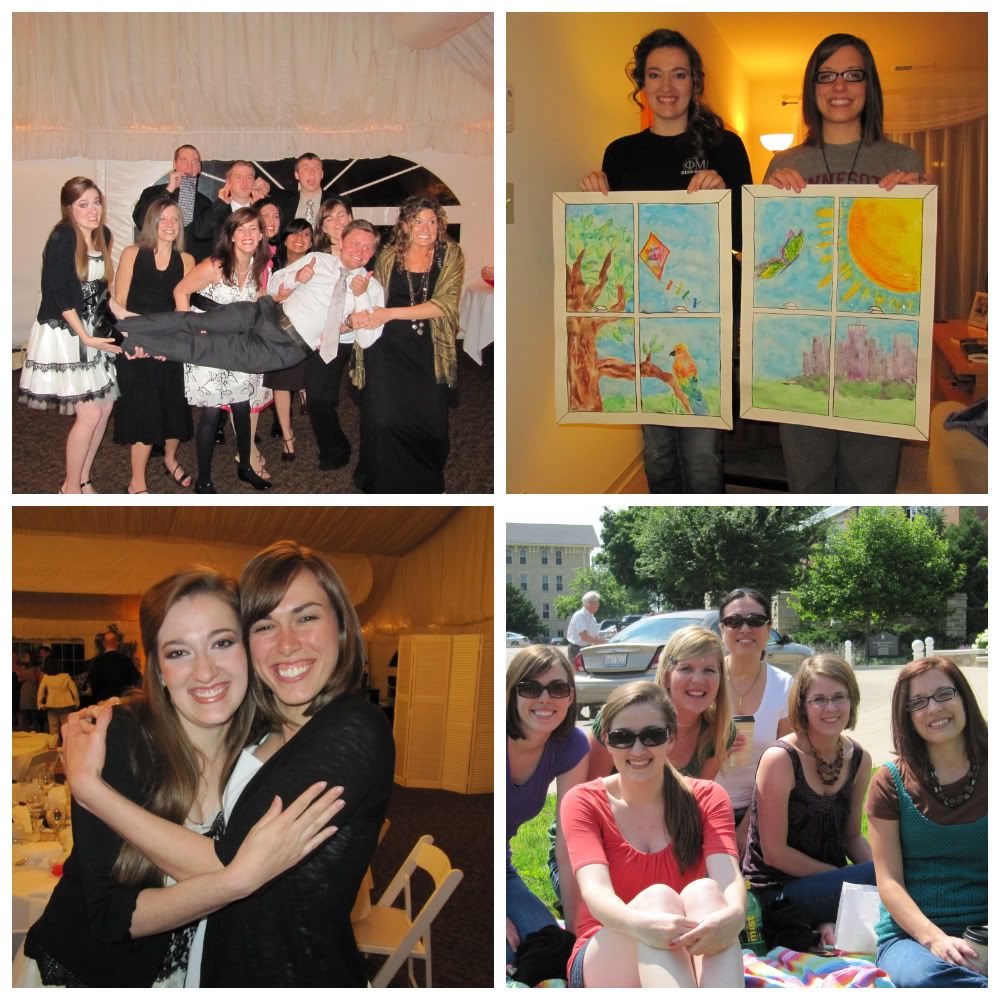 Right before summer school started, I actually went home another time so that I could see Lee Ann graduate as the salutatorian of her class! Some of these pictures are from that trip (the one of LA in her super cool cap and gown and the one with the family at our "after party"), but these photos also show some of our family's summer fun after I returned down South for the month of July... bowling for "Ladies' Night Out," a Disney cruise and Disney World trip to celebrate the graduation of two special girls (Lee Ann and Mandy!), and some quality best-friend-flying-kite-and-making-chocolate-chip-pancake time.
In August, I went back up North to begin my second year in the Psy.D program. Last semester was full of wonderful friend time! Some of my sweet Phi Mu friends came to visit, and we explored Chicago (the Hershey's picture); I celebrated my school friend Anna's birthday with dinner and dancing (top middle picture); I traveled to MS and AL for fall break, so I was able to see both my wonderful friends before they left for a Phi Mu party (I helped LA and her roomie get ready) as well as my family at Mitchell Farms! I also surprised LA one weekend for her Phi Mu initiation... and then I surprised her with tickets to a NEEDTOBREATHE concert (and we met the band after!!! Such a great weekend...)
Over Christmas break, I was able to celebrate my very first college roommate's wedding, spend time with my dear friend Amy and her dog Gibbs (Darcy's new friend!), have some quality silly time with my Rutherford family, visit my best friend Ashley so we could have our annual Christmas Extravaganza, and go on a Disney cruise to bring in the new year.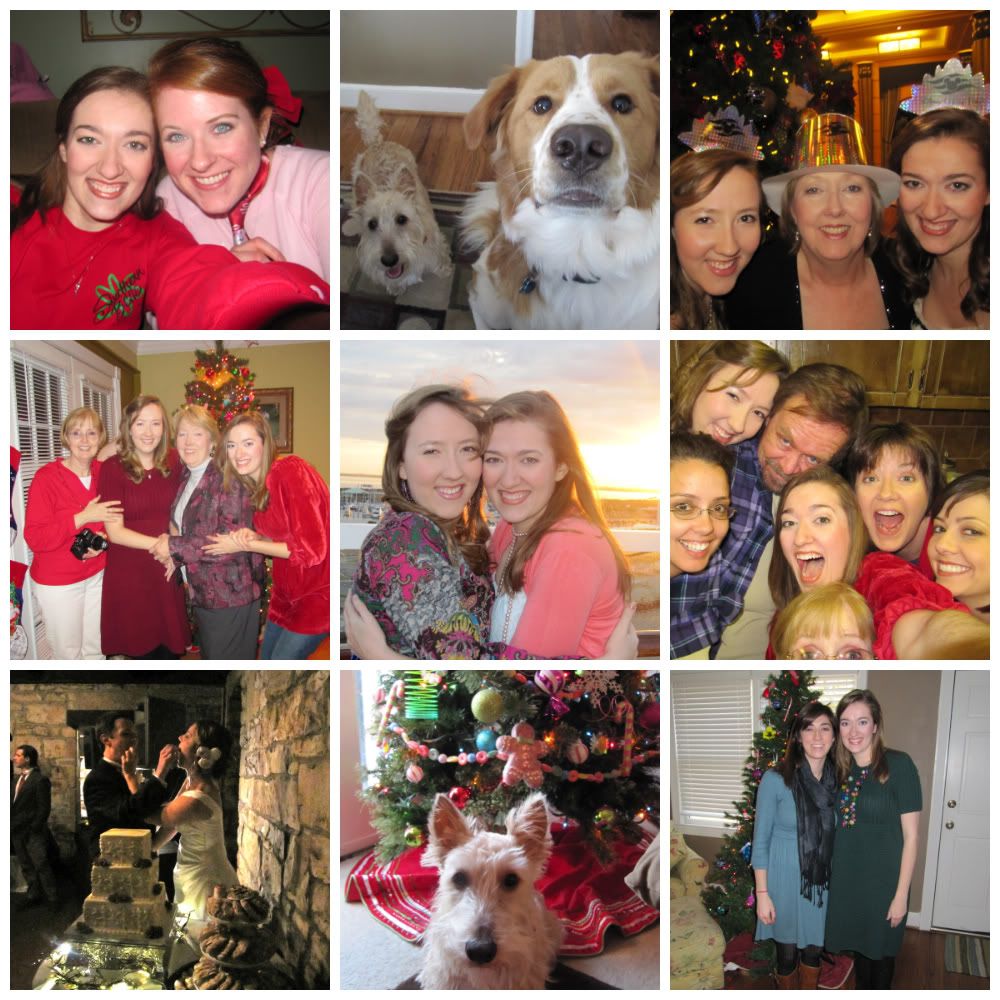 All in all, the 23rd year was one to be remembered! Thanks to all my sweet friends and family who make my life so special!